English | Русский
News Feed
(2012 11 26) EOS-M says Hello World, Magic Lantern will work :)
(2012 10 12) Magic Lantern working on 7D - alpha 1 is out!
(2012 09 12) G3gg0 solves the 7D puzzle, Magic Lantern will work!
(2012 07 23) Magic Lantern 2.3 stable release!
(2012 07 08) Relase Candidate testing for ML 2.3 starts today!
(June 2012) New ML website - www.magiclantern.fm
(2012 04 27) Magic Lantern will work on 5D Mark III!
(2012 03 01) Magic Lantern might work on Canon 5D Classic
(2011 12 12) Anniversary unified edition released!
(2011 12 08) FPS override working on 60D/600D, thanks g3gg0!
(2011 10 25) 500D/T1i joins the unified tree! First alpha version available.
(2011 10 14) First Alpha0 release for 50D (Unified)
(2011 10 07) Bulb ramping works!
(2011 08 31) 50D recording video with Magic Lantern!
(2011 08 22) Unified Magic Lantern - New stable release for 550D/1.0.9, 60D/1.1.0 and 600D/1.0.1, much easier to install! This is the place to start if you own a 550D (T2i), 600D (T3i), 50D, or 60D
(2011 08 18) Magic Lantern for 50D joins the Unified branch! Source code is available.
(2011 08 15) Magic Lantern will work on 1100D/Rebel T3, testers are needed.
(2011 07 08) Major upgrade: unified Magic Lantern source tree for 550D, 60D and 600D, other cameras coming soon
(2011 07 01) Magic Lantern for 600D/T3i Alpha 0 released! (still in very early stage)
(2011 05 22) Magic Lantern will work on 600D/T3i!
(2011 05 12) Bitrate control in CBR mode. Test builds: 550d and 60D. For developers: H264 analysis thread, there may be more settings available.
(2011 05 02) Magic Lantern for 500D / T1i / Kiss X3 moved onto beta stage - Developers welcome.
(2011 03 17) AJ 5.0 anniversary build of ML for 5D2 (video presentation here)
(2011 01 30) Interview with Trammell Hudson on Planet5D
(2011 01 14) Focus peaking works on the 550D (experimental, but usable)
(2010 12 19) Magic Lantern 0.2.0 RC1 for 60D firmware 1.0.8 released [1] & [2] (still in very early stages, but it already booted successfully!)
(2010 12 19) New Magic Lantern 0.2.0 RC1 for 550D firmware 1.0.9 is out!
(2010 12 12) Most ML features from 5D2 branch ported to 550D/1.0.8 (QScale, menus, zebras, crops, histo, spotmeter & more) [3]
(2010 12 03) magiclantern-550d-rc1 ported to camera firmware 1.0.9 (no new features yet)
(2010 11 28) 5D Mark II 70 Mbps h.264 tests
(2010 11 27) 5D Mark II 2.0.8: beta firmware
(2010 07 31) Preliminary support for the Canon 550D/T2i
(2010 06 22) State of the Lantern -- 1 Year Anniversary message
(2010 03 21) Magic Lantern support for 2.0.4 is in functional pre-alpha
(2010 03 19) Canon released 2.0.4 firmware for the 5D Mark II (direct link).
(2010 03 10) 2.0.3 support is coming soon: Earlyboot changeset (2.0.3 will not be supported)
(2010 02 19) Using Magic Lantern with a field mixer
(2010 02 11) Podcast interview with 16x9cinema
(2010 01 26) Interview with MediaHalo.com
(2010 01 06) 7D signature system understood
(2009 12 02) Bootable CF card menu
(2009 11 20) 7D firmware progress video
(2009 10 02) Autoboot of Magic Lantern works!
(2009 09 16) Full HD on HDMI while recording!
(2009 09 15) Code relocation works
(2009 09 13) SMTPE Timecode demo
(2009 09 11) Relocation code works for some regions
(2009 08 29) Scripting using the PyMite python interpreter
(2009 08 17) Preliminary Magic Lantern 0.1.6 User Manual
(2009 08 11) Release 0.1.6 is available to the public
(2009 08 01) Focus stacking demo video
(2009 07 28) err70 bug finally squashed!
(2009 07 07) Release 0.1.5 is out
(2009 07 01) HDMI output works in 0.1.5-rc1
(2009 06 23) Magic Lantern 0.1.4 adds a simple menu system
(2009 06 22) Magic Lantern 0.1.3, first public release
Magic Lantern Firmware
Magic Lantern is an open platform for developing enhancements to the amazing Canon 5D Mark II and 550D/T2i digital SLRs. These cameras are "game changing" for independent film makers:
It allows the use of a wide range of lenses (anything that can be adapted to the EF mount).
The 5D's 35mm full-frame sensor is larger than the RED ONE's sensor, Super 35 film. It is approximately the size of VistaVision. This means shallower native depth-of-field than anything on the market, except for the Phantom 65.
The dynamic range and latitude are close to the capabilities of high-end HD cameras.
The low-light performance is currently unrivaled, even by the RED ONE.
But, the software in video mode has limitations, even after the recent 1.1.0 upgrade from Canon that fixed the most glaring manual exposure "bug".
That's where Magic Lantern comes in -- it turns your 5D Mark II into a 5D Mark Free. We've written extensions and widgets that fix many of the annoyances in working with the 5D Mark II on a film or video set. Our first set of fixes are targeted at the audio limitations of the camera, but there are some video enhancements included, too:
On-screen audio meters
Manual gain control with no AGC
Zebra stripes (video peaking)
Custom Cropmarks for 16:9, 2.35:1, 4:3 and any other format
Control of focus and bracketing
Beyond those features, however, is the ability to write your own extensions or to commission new ones. Within some limitations, we can fix many of the Canon firmware problems and plan to write widgets to address the requirements of the film users of this amazing camera.
Frequently Asked Questions
What is it?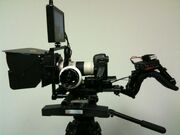 Magic Lantern is an enhancement atop of Canon's firmware that frees your Canon DSLR, allowing you to use many useful features. Initially developed for filmmakers, it now has functionality for both photo and video enthusiasts, including manual audio, zebras, focus assist tools, bracketing, motion detection and much more. It is an open (GPL) framework for developing extensions to the official software. It does not replace the existing firmware, but instead runs along side of it. There is no need to "uninstall" it -- simply format your card to reboot to the stock Canon firmware.
Is it only for video?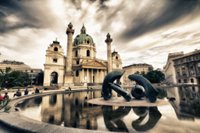 Initially, Magic Lantern was developed by independent filmmakers and tailored for video production on 5D Mark II. Things changed when Magic Lantern was ported to smaller (APS-C) cameras, like 550D, 60D, 600D and 500D, which attracted developers interested in both still photography and DSLR video.
In short:
Unified Magic Lantern (currently running on 500D, 550D, 600D, 50D and 60D) has dedicated photo functionality like extended bracketing, trap focus, motion detection or very long exposures; also, most video exposure and focus tools work for photos too. Coming soon on 5D mark II.
Classic ML for 5D Mark II has extended bracketing and focus stacking functions.
Check the Magic Lantern group on Flickr for more info!
Where do I get it?
See the Download page.
Will it break my camera?
As of September 2009 the software has been downloaded over two thousand times and there have been no reports of damage to the cameras. While this is no guarantee of absolute safety, the stable releases have been tested by beta testers. Most of the risk is to the developers' cameras while testing new features and probing new portions of Canon's firmware. By the time the software moves from development to beta testing it has been installed hundreds or thousands of times.
What can I do to help?
If you're a programmer skilled in ARM assembly, embedded systems, GUI programming and don't mind risking your expensive camera, join the Magic Lantern devel mailing list, edit the wiki and make improvements.
Where do I report bugs?
For general tech-support, join Magic Lantern User Group on Vimeo. For bugs and enhancement requests, use the issue tracker.
Can I donate / pay for it?
You can donate via PayPal. I'm also looking for a steadicam and interesting lenses, so if you have any older ones that are no longer being used please let me know. Or you can make a donation to the EFF for me.
For the 550D and 600D versions of Magic Lantern, you can donate to Alex.
Why not just buy a video camera?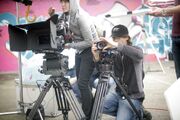 If you can find a video camera that a) shoots HD, b) has a 50 mbps data rate, c) has interchangable lenses, d) has a 35 mm or larger sensor and e) costs less than $25k (without lenses, like the RED One), then buy that one instead. There are limitations to shooting movies on a 5D Mark II, notably the limited 12 minute recording time and lack of balanced audio inputs, but a ArriCam Lite only records 5 minutes of Super 35 and a high quality preamp like the juicedLink CX231 provides balanced inputs. The lack of auto-focus in movie mode isn't a problem either -- movies are focused manually with a follow-focus like the Cinevate Durus.
Will it work on a 7D?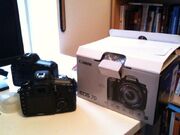 Short answer: Not yet. work was being done on producing a Magic Lantern image for the 7D. Currently we can generate signed firmware images and have dumped the 7D's ROM for analysis, but we do not know how to hijack task execution on the Master/Slave (2 headed) DryOS instances. Details here: 7D support
Will it work on a 50D?
Will it work on a 1100D/T3 ?
Will it work on a 40D, 1000D, GH1, D7000, etc?
Short answer: Maybe. Longer answer: The CHDK project successfully supports many different cameras running different operating systems, but finding the necessary kernel entry points is a very time consuming process. Since Magic Lantern is publicly available, someone with the time, the hardware and the inclination to port it to other cameras can do so.
For 400D, use 400plus.
The 40D, 450D, 1000D and 5Dmk1 are similar in hardware, but they run vxWorks and would be lots of effort to support. It will be much easier to port 400plus instead. See also Other_dslr.
For Panasonic GH1 and GH2, please check http://www.gh1-hack.info/. This is a completely different bit of hardware and would require an entire from-scratch reverse engineering effort in order to port Magic Lantern.
For Nikon cameras see this thread on personal-view.com and http://nikonhacker.com/.
There is also an effort in reverse engineering the Pentax K10/GX10 and K20/GX20 cameras. As of August 2009 they have been able to decrypt the firmware update and are making progress in understanding how the camera works.
For more questions about the Magic Lantern firmware, see the full FAQ
Magic Lantern branches

5D Mark II 2.1.2
550D 1.0.9
60D 1.1.1
600D 1.0.2
50D 1.0.9
500D 1.1.1
7D, 5D3, 5Dc, 1100D and 40D in progress.

5D MkII 2.0.9

5D MkII 2.0.8
Supported cameras
5D Mark II
Coming soon:
1100D/Rebel T3/Kiss X50 (1.0.4)
Technical information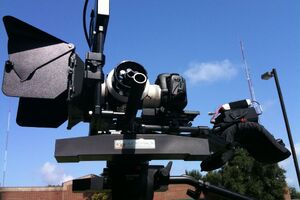 See also
Support the project!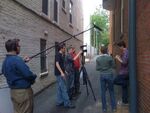 Thanks to your help, we have covered all our funding needs for now.
Please consider donating to EFF for us, because they do a great job in defending your digital rights, including the right to run third party software on your own devices!
---
Thanks